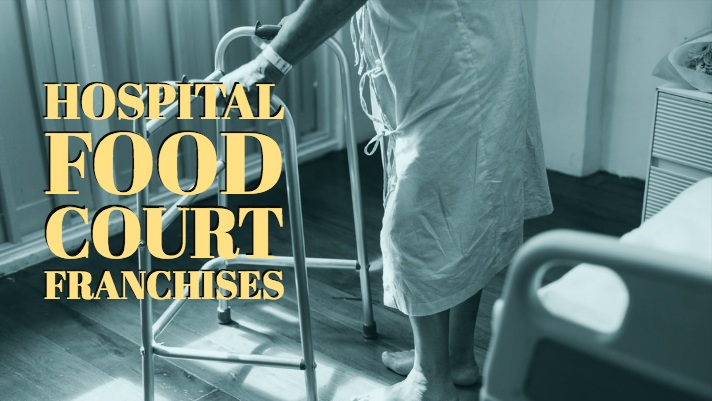 As the Baby Boom Generation ages, they are transitioning from walking the malls of America to using walkers in the hallways of hospitals. With their bulging retirement wallets, the boomers have a knack for attracting all the same strip mall monoculture wherever they go. I predict the hospital food court will be no exception, albeit with a medical twist.
List of Hospital Food Court Franchises
Kidney Stone Creamery
Cinnebonespurs
Five Gauze
Leper King
Black Lungus
Cold Sore Creamery
In-N-Gout Burger
Plasma Express
Auntie Allergies
TB Friday's
---
Also published on Medium.