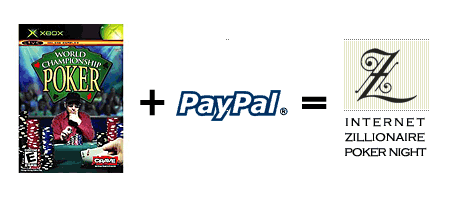 I want to start an online poker night via xbox live and paypal. I think it would go something like this:
Every second Wednesday of the month we fire up World Championship Poker and log in to Xbox Live.
All who want to play send me $10 bucks via Paypal for the buy-in.
We let the game keep track of the chips, gameplay, and stats.
When the night is over and we have a winner, we divy the money back out via paypal.
What do you think?